Footpath Improvement Programme
Wilpshire Parish Council Footpath Improvement Initiative  – January 2021
Progress Report
A survey of all Public Rights of Way (PROW) in Wilpshire was undertaken by Councillors Tony Gaffney and Craig Ward in 2015. The condition of surfaces, stiles and gates was recorded on maps and reported to the full Council in due course.
As a result of this survey it was agreed that a programme of improvement works be carried out by the Parish Council. It was also agreed that Parish Paths Partnership funding from L.C.C. be applied for on an annual basis. L.C.C. were also informed of damaged stiles on the PROW network in Wilpshire.
The list of improvement works to be carried out were as follows:
FP16* Durham Drive towards Vicarage Lane above the railway tunnel (Completed)
FP21 Old Station towards Knowsley Rd (Completed)
FP16 Vicarage Lane to The Hazels (Completed)
FP12 Section running SW from Snodworth Fm towards the golf course (Completed)
FP9 Whalley Rd towards the golf course 50m approx. (Completed)
Non-definitive FP Rear Beaver Close to Hollowhead Lane (Completed)
* Footpath numbers are allocated by LCC and can be seen on Mario Maps by zooming in on the map to Wilpshire and ticking PROW under Countryside & Environment in the menu bar. Visit: http://mario.lancashire.gov.uk/agsmario/default.aspx
FP16 Durham Drive – Vicarage Ln after improvement
Parish Paths Partnership Funding
£500 grant per annum
It was agreed that the following sections of path be strimmed on an annual/seasonal basis:
FP5 Leading from The Follies (Vicarage Lane)
FP 25 Wilpshire Glen from stepping stones towards Hollowhead Avenue
FP26 Path across Public Open Space – Hollowhead Ave to Hollowhead Lane
FP16 Hedge trimming Durham Rd towards Vicarage Lane – tunnel top
Additional strimming work as required:
FP26 Whalley Rd to Hollowhead Public Open Space
FP20 Beaver Close to Hollowhead Lane
Additional PROW Improvement Works
Since the original Initiative was agreed, further improvement work has been undertaken by WPC as follows:
Resurfacing
Ginnel leading from The Hazels to Salesbury Common
BW7 Tippings Fm – a short section of the bridleway
Back alley leading from Ribchester Rd to Woodcrest
Footbridge installation on FP1 at two places
Other Improvement Work
Other bodies have undertaken improvement work in Wilpshire Parish as follows:
C.C. have installed several kissing gates and replaced a footbridge
Peak & Northern Footpath Society have erected three of their distinctive signposts at strategic points on the PROW network in our area
At the request of WPC, RVBC assumed more responsibility for maintaining the Public Open Space behind Hollowhead Ave/Close including the mowing of footpaths on a regular basis.
Peak & Northern signpost at Snodworth
Other Initiatives
WPC has published details of local walks under the heading, 'Walking Wilpshire'' in its annual Newsletter to residents and on its website. This is an ongoing initiative
The PC has organised an annual Parish Council Walk
The PC includes information about its Footpath Improvement Initiative in its annual Newsletter
The PC encourages residents to report issues relation to the PROW network via the L.C.C. Report It webpage
The Lancashire Way Long Distance Path, created in the past decade, uses some of our PROW network
At the request of WPC, Wilpshire Golf Club has upgraded waymarking of FP10 across its land.
Installation of three public benches at strategic locations

   Parish Council Bench – Hollowhead Public Open Space
Conclusion
WPC can take great credit from the work it has done in the past five years or more to improve the PROW network in its area by incremental steps and this has had a significant impact upon the state of it. It would be fair to say that the network has never been in a better condition.
As a result of all the initiatives, there is clear evidence that much of the network is being used by many more people on a regular basis and never more so than in the past year as a result of the COVID pandemic. Many local residents and others have rediscovered their local public footpaths. This has been a bonus in terms of benefits to both health and wellbeing but also has  raised issues.
The improvements carried out over the years have proved their value in terms of path surfaces being more resilient to increased use. However, increased use has caused increased wear and tear on sections of the PROW network which previously received less use and now really require attention. It is with this in mind that WPC now needs to plan the next phase of the Footpath Improvement Initiative.
Craig Ward          January 2021
——————————————————————————————————————————————————-
Footpath Improvement, Hollowhead Lane to Beaver Close.
This most recent path improvement carried out by Wilpshire Parish Council involved the delivery of 20 Tonnes of stone by a contractor onto the muddy surface of this non-definitive path, which has some pedestrian rights/access under LCC Roads Data .
The three landowners kindly gave permission for the improvements, which have greatly improved this short cut for residents from the Hollowhead Avenue/Beaver Close area.
PUBLIC FOOTPATH IMPROVEMENT PROGRAMME
The Parish Council's programme to improve our local public footpath network continues. Work has just been completed to improve the surface of a section of path from Wilpshire Golf Course on its approach to Little Snodworth Farm. The photographs below show before and after views of a section of the path leading up from Wilpshire Glen towards Hollowhead Avenue which was becoming overgrown. Grant funding from Lancashire County Council to WPC enabled us to pay our Parish Lengthsman, Chris Walton, to carry out the work.
WILPSHIRE GLEN FOOTPATH NOVEMBER 2016
BEFORE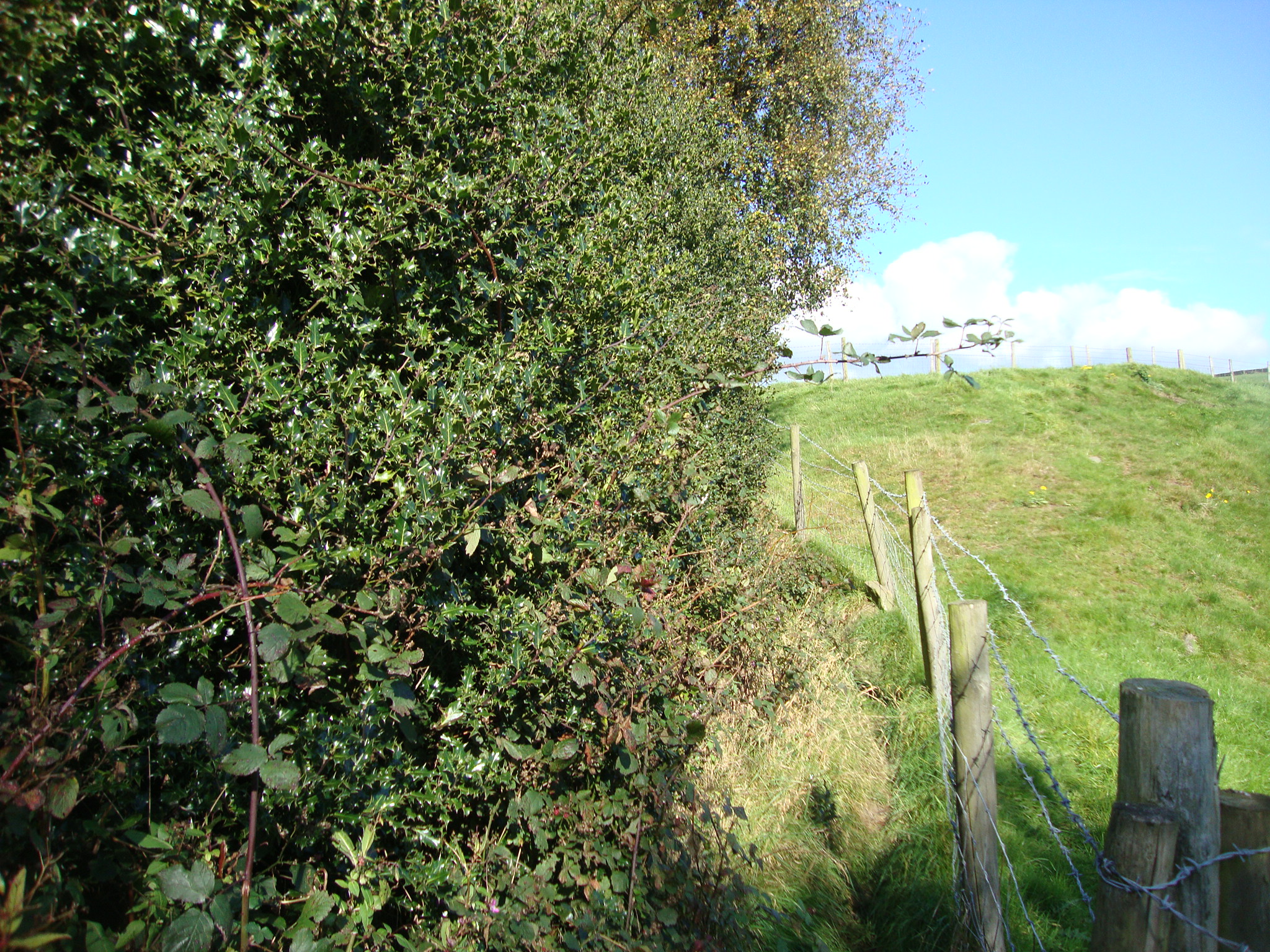 AFTER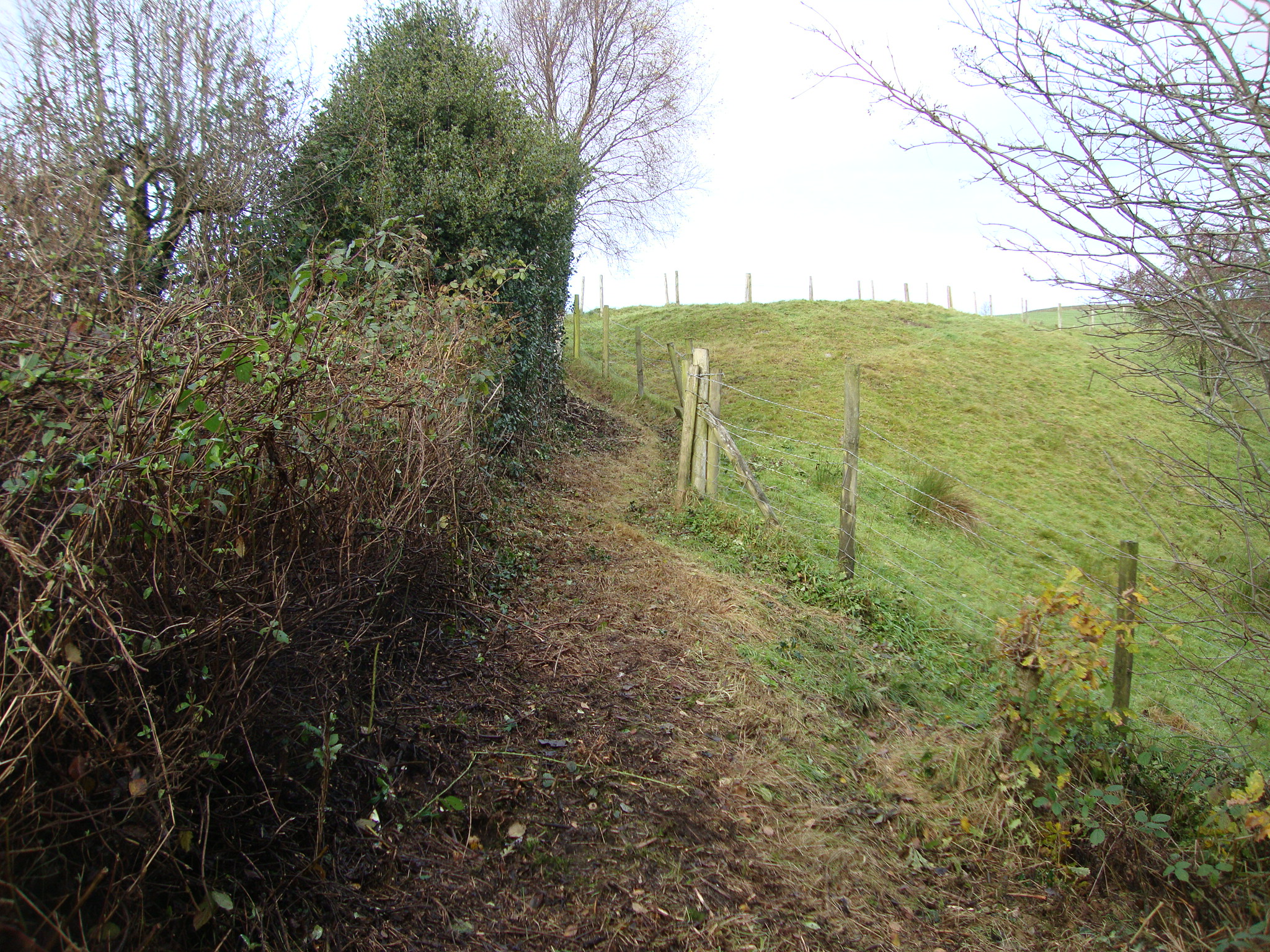 SNODWORTH FOOTPATH – IMPROVEMENT WORKS DUE TO BE COMPLETED WEDNESDAY 9 NOVEMBER OR THURSDAY 10 NOVEMBER
BEFORE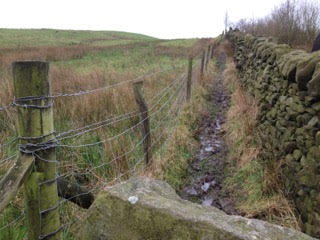 AFTER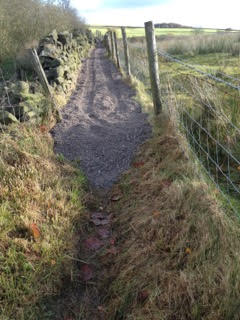 A great improvement to the path which was very boggy in places prior to the improvement. The path took almost 60 tonnes of stone chippings to make the surface better. Thank you to the residents of Snodworth Farm for letting the Parish Council store the stone on their land whilst works were being carried out and also to Cllr Tony Gaffney who has managed the project on behalf of the Parish Council.
IMPROVING FOOTPATH PROGRAMME – If you walk paths and identify any problems please contact the Clerk to the Parish Council who will bring it to the attention of the Parish Council. October 2016
New Surface for Old Station Footpath
The parish council has provided funds to improve the surface of this useful public footpath linking Knowsley Road with Whalley Road via the subway under the railway. This footpath was very wet and muddy so the new gravel surface should make it easier to use